THE PERSONALIZED REPRESENTATION YOU NEED.
We Put A Face To Every Case™
Motorcycle Accident Injury Claims in Bonita Springs, Naples, and Fort Myers
Motorcyclists and their passengers are at risk of suffering catastrophic injuries in a crash, as they have none of the protection of an automobile —no seatbelts, no airbags, no steel chassis—only a helmet and maybe some other personal protective equipment. Broken bones, extensive road rash and soft tissue damage are common in motorcycle accidents, as well as debilitating traumatic brain injuries and spinal cord injuries.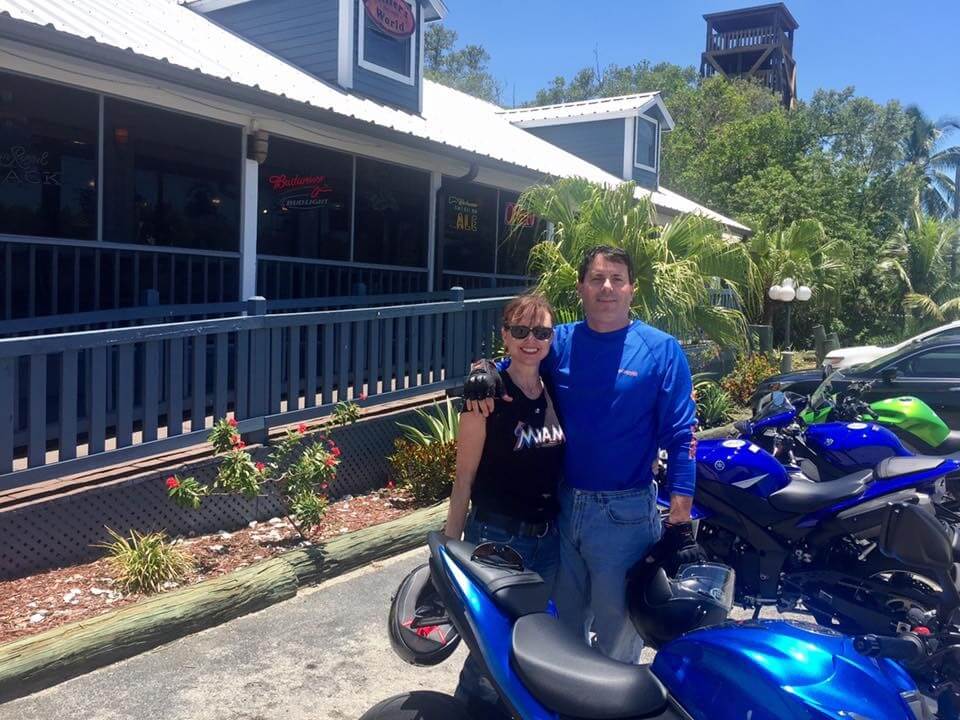 For this reason, we represent clients who have been seriously injured in motorcycle accidents in order to ensure they receive the full and fair amount of compensation they are entitled to after a crash. Injured motorcyclists may find it difficult to secure compensation on their own for numerous reasons—they may be dealing with the pain and challenges of a debilitating injury, inexperienced in legal matters, being given the run around by insurance companies, or enduring other hurdles due to the stigma most bikers are sadly subjected to. At Pittman Law Firm, P.L., our motorcycle accident lawyers will take care of the claims process for you so you can bypass the stress and trouble of filing an injury claim by yourself.
Continue Reading
Read Less
What Sets Pittman Law Firm Apart?
We have over 25 years of experience handling personal injury cases.

We handle every case personally.

We are a full-service law firm and can help you with all aspects of your case, including your car.

We treat every case like we were handling it for a family member.

We return all calls - don't get lost in the system of a large firm!

We are local and have convenient locations.

We've won millions of dollars on behalf of our clients.

We can do everything large firms can do, but better.
Client Testimonials
"I would definitely recommend this law firm. I never had to call and ask for updates because they always called me any time there was a change in my case. Everyone is honest and really looks out for their clients."

Past Client

"I liked the way I was treated so sincerely every time I spoke to someone. I was always asked how I was doing and feeling, not just about the facts of the case."

Past Client

"I could not ask for a better lawyer. I left a very satisfied customer. I highly recommend them and would most definitely use them again should a need arise."

Petty S.

During this pandemic they kept fighting hard for me!

Gina S.

"Very professional and attentive firm. They explained everything very well and put me at ease. Kristin updated me all through the process and made sure that the insurance company didn't take advantage of me. I would highly recommend their services."

Aladino C.

"I was very happy with my experience with Pittman Law Firm. They did an excellent job!"

Allison Z.

"This firm was recommended by (2) separate doctors. These doctors knew our case was "too small" for the big firms. We would not be treated seriously. Pittman Law Firm never asked " how big is your injury?" They just asked "How "

Jerry M.

"While cycling in Bonita Springs I was struck by a negligent driver and hospitalized. Referred to Pittman Law I was very impressed at the professionalism and responsiveness of the firm. Within 6 months my claim was settled and paid with great results. As a "

James J.

"Kristin was amazing, I can't thank her enough! Having had a car accident for the first time and being the other drivers fault, I was in shock and confusion as to how to handle everything. The first thing Kristin was concerned about was me, she steere"

Linda M.

"I totaled my car, was out of work for a while and in pain. Pittman Law Firm basically was like having a helper through everything. They did all the paperwork and took all of the phone calls from the insurance company. Now I am feeling better and it is all "

Past Client

"I was hit by another driver and they lied to the police trying to make it look like I hit them. Pittman Law Firm helped me show that I was not at fault and everything turned out good in the end. It would have never went that way trying to do it myself."

Past Client

"My son was in his first accident and we had no idea what to do or where to start. Pittman Law Firm told us what to expect and took the fear out of not knowing what to do. My son is better, the car is fixed and everything is back to normal. We would have ne"

Past Client

"My experience with Pittman Law Firm has been very positive. They have a pleasant demeanor, are caring, patient and were always ready to answer any questions pertaining to my case."

Past Client

"I was introduced to David by a mutual acquaintance for help with banks that were trying to force me into losing commercial properties I had spent my life working. The banks were in trouble and I became their target with such large loan balances. I couldn't"

John P. (Past Client)

"I had a major car accident in 2014, 1 month after giving birth to my son. Being a first time mom, single parent and in excruciating pain is no fun. I had a lot of stress, depression, you name it. Pittman Law Firm was there for me literally ALL THE WAY!! Th"

Past Client
Recoverable Damages Following a Motorcycle Accident
If you or a loved one is suffering from serious injuries after a bike crash, such as a traumatic brain injury or a spinal cord injury, you may be facing incredibly costly medical bills—not to mention other challenges. A serious injury can be a burden financially, physically, and emotionally. Catastrophic injuries, such as quadriplegia or the loss of a limb, are the costliest and most challenging because these injuries put victims out of work and require long term treatment and care, sometimes for life.
Fortunately, if you file a lawsuit against the motorist who caused your accident, you and your family can be fully compensated for your losses. While financial reimbursement cannot take away the pain and trauma of your injury, it can help you make as full a recovery as possible and allow you to move on with your life. Filing a claim against the at-fault party may also grant you closure and deter the at-fault party from driving recklessly in the future.
Damages that you may be eligible to receive compensation for include:
Any medical expenses related to your accident, including hospitalization, surgeries, medications, physical therapy, counseling, at-home care, and more
Lost wages if you have to take time off work or quit your job
Pain and suffering you endured as a result of the accident
Repair or replacement costs for property damage done to your motorcycle
In the event a loved one was killed in a motorcycle crash, you can also receive compensation for funeral and burial expenses as well as death benefits.
Our Compassionate Team Can Fight For You
Contact Us For A Free Consultation
Whether you have questions or you're ready to get started, our legal team is ready to help. Complete our form below or call us at (239) 603-6913.