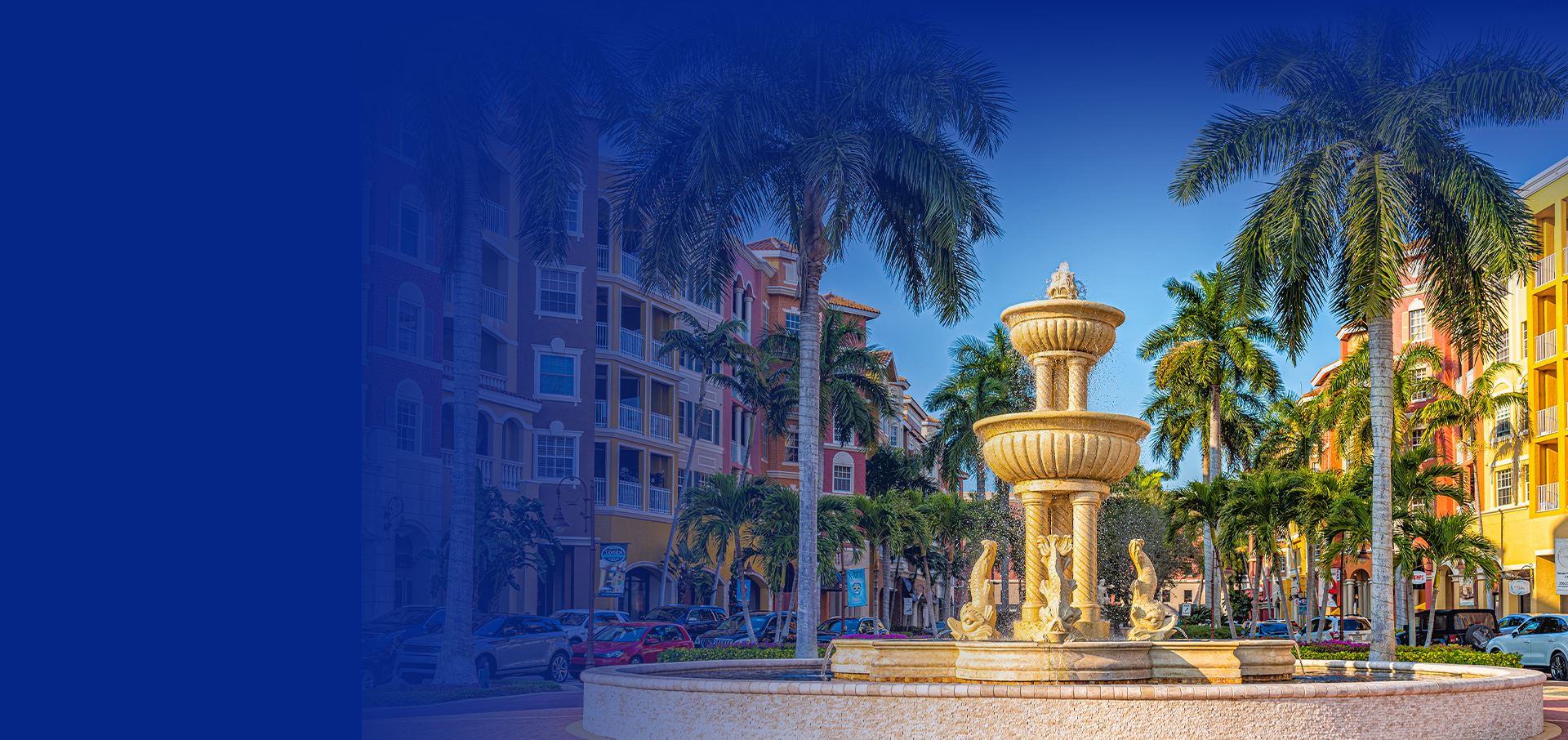 WE PUT A FACE TO EVERY CASE
We will give you the one-on-one personal attention you deserve and back it with over 25 years of experience.
Get a Free Consultation
Defending Injury Victims For over 25 Years

How We Can Help:
"I would definitely recommend this law firm. I never had to call and ask for updates because they always called me any time there was a change in my case. Everyone is honest and really looks out for their clients."

- Past Client

"I liked the way I was treated so sincerely every time I spoke to someone. I was always asked how I was doing and feeling, not just about the facts of the case."

- Past Client

"I could not ask for a better lawyer. I left a very satisfied customer. I highly recommend them and would most definitely use them again should a need arise."

- Petty S.
Let Us Help You Seek Justice
Need an attorney for a personal injury case in Bonita Springs? Don't hesitate to contact us for an initial consultation with Attorney Pittman from our firm, to discuss the circumstances of your accident and determine whether you have grounds for legal action.
If you have been injured as a result of another person's careless or reckless actions, you have a right to demand full compensation for your medical expenses, your lost income, pain and suffering, and other losses.
There is no guarantee that you will receive a dime without being prepared to fight and the insurance companies have their own interests to protect. Even your own insurance company is not your friend. This is why you should hire a personal injury attorney: to represent you against the insurance company to prepare your case for aggressive negotiations.
All efforts are made by Pittman Law Firm, P.L. to negotiate the value of your claim, and to take your case to court if necessary to secure the best possible result. Call or visit our office today to begin the process of pursuing your settlement.
Areas of Practice
Car Accidents
Car accidents are among the most common causes of personal injury in the country. If the other driver is at fault for the collision for any reason we can help you file a claim to recover monetary damages. Many accidents occur these days for reason other than failure to pay attention. These include texting, while driving or driving under the influence of drugs, alcohol, or medication. Our roads are becoming more dangerous and we stand prepared to fight for you.
Motorcycle Accidents
Riders on motorcycles can and many cases suffer severe injuries. Motorcycle injuries are different as there is not the same protection given the driver and passenger as would be in an automobile. David Pittman has been an avid motorcycle rider for most of his life and is extremely passionate about helping fellow riders. All preparation and work will be initiated immediately to prove your case and injuries so that you can begin to focus on the task of recovery and healing.
Bicycle Accidents
Cycling is an excellent form of transportation, both for recreation and commuting, but it also places the rider at risk of suffering life changing catastrophic injuries. Car and truck drivers frequently fail to notice a rider due to distraction or carelessness, while others fail to yield the right of way at intersections and while passing.
Catastrophic Injuries
If you are involved in a serious accident, you may suffer catastrophic injuries, which can lead to permanent disability and lifelong repercussions throughout your life. This type of injury requires that you seek the maximum compensation possible to ensure that you have the wherewithal to continue medical care and treatment into the future.
Trucking Accidents
Those accidents involving trucks can lead to severe injuries and even death. Trucking accident claims can be exceedingly complex, as the negligent parties could involve several different entities or people including the driver, owner, leasing company, the company that loaded the cargo, as well as numerous other parties.
Dog Bites/Attacks
A dog bite or attack can cause some of the most painful and horrendous injuries possible, frequently causing major physical and emotional scarring. Sadly, children are the victims of dog attacks in a disproportionate number of cases. A dog bite can lead to plastic surgery, scarring, and lifelong trauma for the victim.
Pedestrian Accidents
Whether it is a car backing out of a driveway or a driver who denied you the right of way at a cross walk, you can easily struck you become the victim in a pedestrian accident. Many have been hurt in a slip, trip, and fall accident on a cracked sidewalk or uneven stairway. In the event the responsible party can be proven at fault, we want to help you obtain the financial compensation you deserve for your injuries and other losses.
Premises Liability
The owner of the property maintains a duty to keep the premises in safe condition. If you were injured and the proprietor failed to take reasonable precautions to prevent such an accident or took no action to remove known hazards, we can help.
Slip & Fall Accidents
When you have suffered a slip and fall accident on another's premises, you may be entitled to pursue compensation for your injuries. If the property owner failed to properly maintain the premises, such as by cleaning up spills or damaged walkways, you can pursue a claim for damages.
Spinal Cord Injuries
A spinal cord injury can result in paralysis, forever altering the life of the victim. Injuries such as paraplegia and quadriplegia can be exceedingly costly, from the expenses for emergency medical treatment and ongoing care, to the lost income and reduced earning power, and the devastating emotional toll the injury may take on the victim's life and well-being.
Traumatic Brain Injury
A traumatic brain injury generally results from a blow to the head, either through an impact, fall or even during an operation. It can result in severe consequences, including loss of motor skills, paralysis, memory loss and other serious repercussions, and the damage to the brain tissue is often irreversible. These are very complex cases and our experience has taught us proper preparation begins immediately.
Wrongful Death
If you have lost a loved one due to someone else's negligence or intentional harm, you may be entitled to file a wrongful death claim to recover compensation for funeral expenses, medical care prior to death, loss of future support and pain and suffering for your tragic loss.
Negligence
Determining negligence is one of the most important aspects of a personal injury claim. In order to obtain compensation for your injuries, you must be able to show that the other party was at fault for your accident. We will take on the duty of investigating the situation to find evidence to prove that the other person is at fault.
Looking for an attorney for personal injury in Bonita Springs? Contact our firm today to get started on your case!
The Right Firm Makes a Difference
We have over 25 years of experience handling personal injury cases.

We handle every case personally.

We are a full-service law firm and can help you with all aspects of your case, including your car.

We treat every case like we were handling it for a family member.

We return all calls - don't get lost in the system of a large firm!

We are local and have convenient locations.

We've won millions of dollars on behalf of our clients.

We can do everything large firms can do, but better.
Take Your Next Step
Start With A Free Consultation