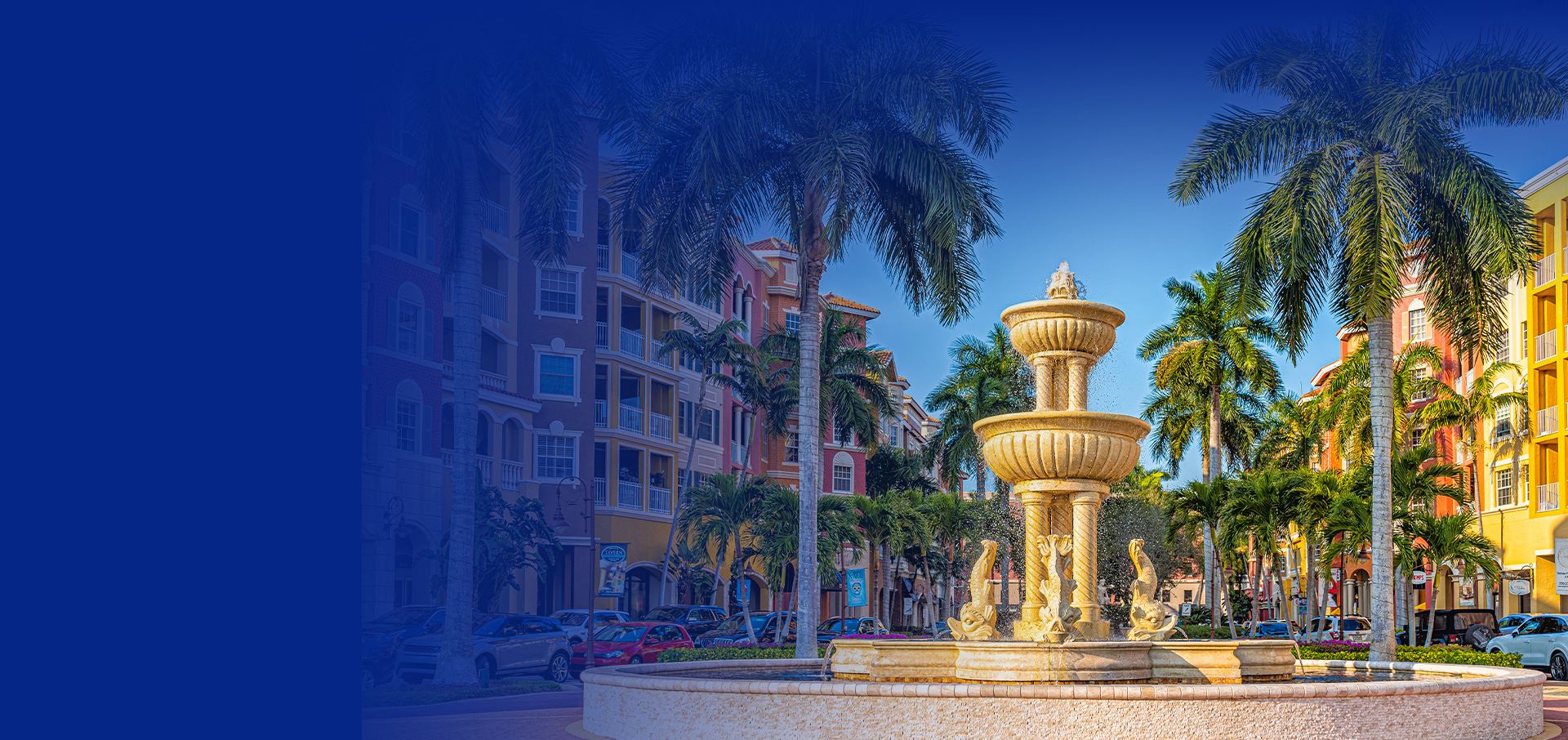 "Don't Get Hit Twice!"
We Put A Face To Every Case™
Don't be treated like another case number at an overcrowded firm. We will give you the one-on-one personal attention you deserve and back it with over 25 years of experience. You will never pay fees to us unless we win your case!
Personal Injury Attorney in Bonita Springs
From helping you handle your property damage to successfully resolving your injury claim, we will work tirelessly to get you the best results.
Pittman Law Firm, P.L. has spent over 25 years practicing personal injury law in Florida, a focus that has made it possible for us to assist thousands of individuals and families in recovering financial compensation for their injuries. We aim to provide representation for our clients in the way that we would want to be treated and represented if we needed the help of a law firm after suffering losses in an accident. Pittman Law Firm, P.L. works closely with each client, taking the time to educate them about their legal options and expectations during the process.
Unlike many firms, we will not treat you like a "number" or a "case". We are proud to offer our clients the skill, proven track record, and expertise of a very successful personal injury law firm. More importantly, you will receive personalized service, attention, care, and true concern.
Contact us today to start with a no-obligation consultation. We work on a contingency fee basis, meaning there is no fee unless we win your case.
---
Don't Get Hit Twice! Our Bonita Springs personal injury lawyers have over 25 years of experience fighting for the rights of the injured. Contact us today!
---
Continue Reading
Read Less
We Understand That Being Injured In An Accident Can Have A Major Impact On Your Life, and Our Team Is Ready to Fight for You! How Can We Help You?
Client Testimonials
"I would definitely recommend this law firm. I never had to call and ask for updates because they always called me any time there was a change in my case. Everyone is honest and really looks out for their clients."

Past Client

"I liked the way I was treated so sincerely every time I spoke to someone. I was always asked how I was doing and feeling, not just about the facts of the case."

Past Client

"I could not ask for a better lawyer. I left a very satisfied customer. I highly recommend them and would most definitely use them again should a need arise."

Petty S.

During this pandemic they kept fighting hard for me!

Gina S.

"Very professional and attentive firm. They explained everything very well and put me at ease. Kristin updated me all through the process and made sure that the insurance company didn't take advantage of me. I would highly recommend their services."

Aladino C.

"I was very happy with my experience with Pittman Law Firm. They did an excellent job!"

Allison Z.

"This firm was recommended by (2) separate doctors. These doctors knew our case was "too small" for the big firms. We would not be treated seriously. Pittman Law Firm never asked " how big is your injury?" They just asked "How "

Jerry M.

"While cycling in Bonita Springs I was struck by a negligent driver and hospitalized. Referred to Pittman Law I was very impressed at the professionalism and responsiveness of the firm. Within 6 months my claim was settled and paid with great results. As a "

James J.

"Kristin was amazing, I can't thank her enough! Having had a car accident for the first time and being the other drivers fault, I was in shock and confusion as to how to handle everything. The first thing Kristin was concerned about was me, she steere"

Linda M.

"I totaled my car, was out of work for a while and in pain. Pittman Law Firm basically was like having a helper through everything. They did all the paperwork and took all of the phone calls from the insurance company. Now I am feeling better and it is all "

Past Client

"I was hit by another driver and they lied to the police trying to make it look like I hit them. Pittman Law Firm helped me show that I was not at fault and everything turned out good in the end. It would have never went that way trying to do it myself."

Past Client

"My son was in his first accident and we had no idea what to do or where to start. Pittman Law Firm told us what to expect and took the fear out of not knowing what to do. My son is better, the car is fixed and everything is back to normal. We would have ne"

Past Client

"My experience with Pittman Law Firm has been very positive. They have a pleasant demeanor, are caring, patient and were always ready to answer any questions pertaining to my case."

Past Client

"I was introduced to David by a mutual acquaintance for help with banks that were trying to force me into losing commercial properties I had spent my life working. The banks were in trouble and I became their target with such large loan balances. I couldn't"

John P. (Past Client)

"I had a major car accident in 2014, 1 month after giving birth to my son. Being a first time mom, single parent and in excruciating pain is no fun. I had a lot of stress, depression, you name it. Pittman Law Firm was there for me literally ALL THE WAY!! Th"

Past Client
Our Core Values
We build trust with our clients, so they can make informed decisions.
We provide the personal service that many people want, deserve, and expect from their law firm.
We provide the personal service that many people want, deserve, and expect from their law firm.
Every case is unique just as every individual is unique.
Our Locations
WITH OFFICES CONVIENENTLY LOCATED IN BONITA SPRINGS AND FORT MYERS, OUR TEAM IS COMMITTED TO HELPING INJURY VICTIMS SECURE THE COMPENSATION AND PERSONAL ATTENTION THEY DESERVE.
Personalized Service Backed By Decades of Experience Meet David and Kristin
As the husband and wife team at the Pittman Law Firm, we have dedicated the last 25 years to caring and servicing victims who have been wrongfully injured. At our family-run law firm, we approach each and every client with 1 on 1 service, compassion, and respect because we know how difficult this experience may be for you and your family. Don't become another "file number" at an overcrowded firm, meet us and make the right choice for you and your loved ones.
---
---
Representing the Injured, Personally
Our firm defends the rights of accident victims in all types of claims. Any time you have suffered as a result of another person's careless or reckless actions, we want to help you hold the other party accountable. If successful, your claim for damages could result in a settlement including the full costs of your medical bills for past and future treatment, your lost income and reduced earning ability, and your pain, suffering and loss of capacity to enjoy life. Depending on the severity of the accident and injuries, we will assemble an appropriate team of experts to help prove your case for settlement or to a jury. These may include medical experts, life care planners, vocational rehabilitation experts, investigators, economists, and a host of other dedicated and experienced personnel to "put together the pieces" of your losses and prove your case. Trust us to be prepared and fight for your right to receive full compensation for you and your loved ones.
Free Legal Consultation Available
We have extensive experience helping injury victims. Let our firm fight for the recovery deserve.
We have extensive experience helping injury victims. Let our firm fight for the recovery you deserve. Our Results
$14 Million Personal Injury

Verdict for client who sustained permanent injury due to intentional infection with illness

$3.8 Million Motorcycle Accident

Motorcycle rider killed in an accident with a reckless driver.

$ 2.4 Million Nursing Home Abuse

Client severely neglected and injured at nursing home facility

$1.8 Million Construction Accident

The client was electrocuted and suffered 3rd-degree burns in a construction accident.

$1.6 Million Car Accident

Settlement for a car accident resulting in a fatality.

$1.25 Million Commercial Truck Accident

The client was severely injured when a backhoe ran over her due to a negligent driver.

$1 Million Car Accident

A client in a serious car accident sustained a permanent injury to a leg requiring long-term in-patient rehabilitation.

$1 Million Birth Injury

Unborn baby was born with permanent neurological and physical defects after the mother was killed in a car accident.

$1 Million Car Accident

The client was killed in a car accident.

$985,000 Personal Injury

Client injured by an employee at a country club.

$875,000 Nursing Home Abuse

The client died as a result of bedsores and sepsis due to neglect at their nursing home facility.

$525,000 Auto Accident

Client seriously injured by drunk driver

$500,00 Auto Accident

Client required knee surgery after getting into an accident with a drunk driver

$500,000 Pedestrian Accident

The client received a settlement for policy limits from uninsured motorist policy

$500,000 Neck Pain

Our client was injured in an accident requiring them to receive neck surgery. The client had a preexisting neck injury at the time.

$378,000 Truck Accident

Client required neck surgery after collision with delivery truck

$375,000 Truck Accident

Settlement for a client who needed shoulder surgery following an accident with an 18-wheeler.

$300,000 Car Accident

The client sustained a complex fracture of their femur after a head-on crash.

$289,000 Car Accident

Client with preexisting shoulder issues required shoulder replacement after accident

$275,000 Car Accident

The client was required to get a hip replacement after they were in a car accident.

$250,000 Car Accident

The client was injured and required knee surgery after being hit by a drunk driver.

$240,000 Motorcycle Accident

The motorcyclist received a settlement after suffering a shoulder injury after a vehicle crashed into them.

$200,000 Car Accident

The client had arthroscopic shoulder surgery after being hit by a drunk driver.

$200,000 Back Injury

The client sustained a back injury following an accident.

$175,000 Bike Accident

The client had a fractured leg after a bike accident.

$175,000 Car Accident

The client had neck surgery after a low-speed auto accident.
Let Our Family Take Care of Yours - When You Need It Most
Our Honors, Awards & Accolades
Why You Shouldn't Work with a Large Firm
MYTH: YOU HAVE TO WORK WITH A LARGE FIRM TO GET GREAT RESULTS.
At Pittman Law Firm, P.L. we can handle the same personal injury cases a big firm can, but with the attention and care you deserve. Large firms can't offer personalized service for your unique situation like we do.
Don't get lost in all the phone calls and paperwork. At our firm, you are more than just another case number. As a dedicated personal injury attorney, David Pittman truly cares about our clients' well being and has a vested interest in ensuring that their needs are met.
Benefits of a Small Firm
You will work directly with our dedicated team to provide the best representation for you and your family.
We can create customized solutions that best fit your needs.
We are solely focused on personal injury claims and have attained excellence in the field.
We've secured multi-million dollar settlements and verdicts! Pittman Law Firm, P.L. is highly qualified to handle your case.
What Sets Pittman Law Firm Apart?
We have over 25 years of experience handling personal injury cases.

We handle every case personally.

We are a full-service law firm and can help you with all aspects of your case, including your car.

We treat every case like we were handling it for a family member.

We return all calls - don't get lost in the system of a large firm!

We are local and have convenient locations.

We've won millions of dollars on behalf of our clients.

We can do everything large firms can do, but better.
Need A Lawyer For A Personal Injury Case?
If you have been hurt in an accident that was caused by another person's negligence, you have a right to demand a settlement to cover all of your economic losses and to compensate your for your pain and suffering.
Our dedication to personal service allows us a window to fully understand and fight for your claim pain and suffering. If you are looking for caring legal counsel with extensive experience to represent you or your loved ones, we welcome you to contact us for a free consultation. We are a family team and will fight to help you and your family through this difficult experience. You will never get lost in the shuffle and there is never any cost or charge unless we recover money for you.
How Long Do I Have to File a Personal Injury Claim in Florida?
According to the Florida Statutes section 95.11(3)(a), the statute of limitations for personal injury cases in the state of Florida is four years. The statute of limitations is a law which limits how long injury victims have to file a personal injury claim before they lose their right to file.
More specifically, this means you have four years from the date your accident occurred to file your claim, or you will lose your right to file and your right to recover compensation, no matter how serious your injuries are. It's important to note that there are exceptions that can change this time limit. Some of the most notable exceptions include:
If the injury victim has a condition that qualifies them as legally mentally incapacitated
If the alleged negligent party leave the state of Florida before a lawsuit can be filed
The statute of limitations has a big impact on your ability to file a claim so it's important to speak to a skilled attorney about the specifics of your case as soon as you can. Pittman Law Firm, P.L. offers free consultations so you have nothing to lose by contacting our firm today!
Our Compassionate Team Can Fight For You
Contact Us For A Free Consultation
Whether you have questions or you're ready to get started, our legal team is ready to help. Complete our form below or call us at (239) 603-6913.